Why make it A Down To Earth Event?
The problem is plastic. It is estimated that there will be more plastic in the ocean than fish by the year 2050.
A recent Senate Inquiry has called on a ban of single-use plastics in Australia by 2023.
Your next event needs to tell patrons that you are responsible for the environment.
By making yours A Down To Earth Event you are choosing to not contribute to landfill by using compostable tableware, appropriate bin systems to collect it and getting that waste composted.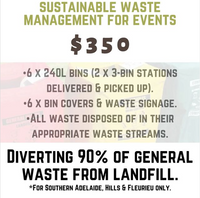 An Introduction to Creating A Sustainable Event (On a Budget)
Jonathan Hart, an award-winning journalist and eco business founder, breaks down the essentials of how to create a sustainable event in a free and easy-to-follow 3-video tutorial here.
(A total of 12-minutes viewing time).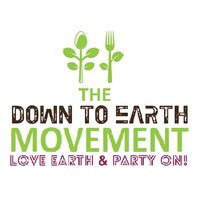 Be a part of The Movement
Learn more about a social enterprise that champions sustainability leaders, provides sustainable solutions and changes the way "traditional" business is done through it's wholistic approach as a "syntropic enterprise".
Find out more